Today, we are pleased to announce that we have received a vehicle purchase from a customer in Saitama Prefecture.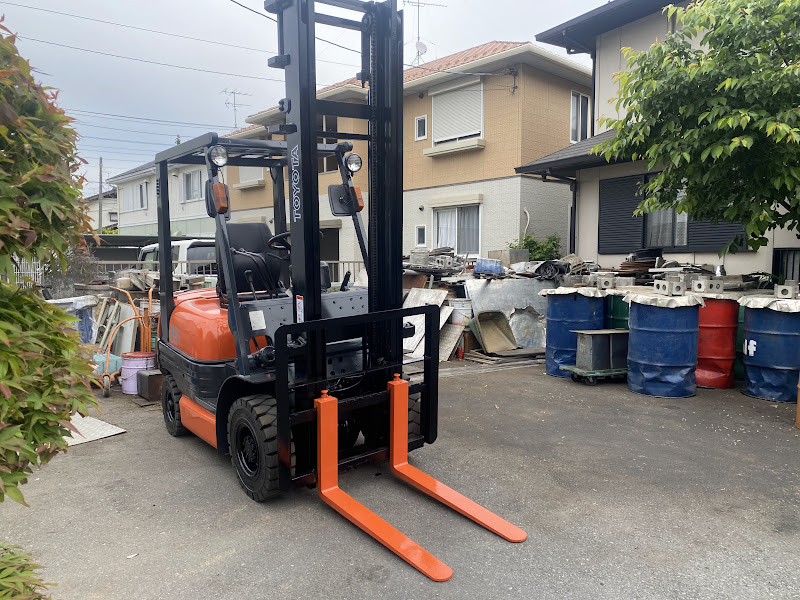 We extend our heartfelt wishes for the continued success of our valued customer.
Product Information
Toyota Forklift 1.5 Ton Diesel Model
Model: 6FD15
Maximum Lift Height: 4.0 meters
Maximum Load Capacity: 1500 kg
Year: Heisei 8 (1996)
We offer complimentary delivery to Saitama Prefecture.
We would like to express our sincere gratitude for your purchase.
We also provide maintenance services after the purchase.
About Our Company
We deal in used forklifts and heavy machinery in Gunma Prefecture. Through our company's dedicated efforts, we are able to provide vehicles at affordable prices.
Our experienced forklift mechanics have inspected and maintained these vehicles, ensuring peace of mind for your post-purchase use.
Should you have any requirements, we offer after-sales services, including inspections and maintenance.
We have a wide selection of forklifts available at our store. Additionally, we offer services such as purchasing, trading-in, repairing, and maintaining.
For high-quality and affordable forklifts, please feel free to contact us!